SEO & Organic Search
---
We develop targeted SEO strategies to enhance your visibility in the organic search listings.
SEO simplified
At Hint, we are committed to driving impactful growth for our clients, we do this by using highly targeted SEO (search engine optimisation) to increase the visibility of their business in the organic search listings.
In an increasingly connected world, SEO is more important than ever if you want to have the edge over your competitors. Whether you are a one-man-band, small business, or national brand, your customers are using search engines to find your services online. The higher your site ranks in the natural search listings, the more visitors it will receive. More visitors means more leads and more potential sales. We help put your business in front of real customers, who are actively looking for the services you provide.
Online competition can be fierce, but we are a digital marketing agency that plays by the rules. We hear horror stories of customers having their fingers burnt by bad SEOs, who use black-hat SEO tactics to get results. At Hint, we pride ourselves on being an honest SEO company, so we only run white-hat campaigns that follow Google's Webmaster Guidelines and we are always completely transparent about the work we do. SEO isn't always the quickest way to the top, but with a clear digital strategy and a commitment to good SEO, no other channel offers the same return on investment.
SEO services
SEO Consulting
Our no-jargon approach to SEO consulting can help you identify problems, develop strategies and reach more customers.
Local & Small Business SEO
Connect with your audience in the local and organic search listings. Find out about our local SEO services here.
National SEO
Reach customers across the country with more keywords and better positioning in organic search listings.
Link Building
Build your online authority and drive traffic with content marketing, digital PR and outreach.
SEO Audits
In-depth technical anaysis of your website.
Competitor Analysis
Get an inside look at your competitors, from how they get their traffic, to their best performing pages.
Our approach to SEO
We're not just another SEO company, we are creatives at heart. While techniques such as link building and content marketing steal the headlines, it's in our attention to detail and ability to be creative with a campaign where we make the difference.
We start by running a full SEO audit of your website, this flags any potential issues that may be holding you back. We then take care of the technical SEO, making sure your website is fully optimised to provide a stable foundation from which to build a campaign.
We spy on your competitors, look for gaps and opportunities, determine your target search terms and optimise the pages on your website to match your customers' search queries. Importantly, we make sure that all of our work adheres to Google's Webmaster Guidelines. Once the foundations are laid we craft a digital strategy linked to your business goals and look to improve search results by producing amazing content, engaging customers across social media, backlinking and outreach.
Improve search results in your locality with our local SEO packages
Local SEO services are an important part of any business's digital marketing strategy. Being on top of the local search listings in your area can have a big impact on your website traffic, with an estimated 54% of searches in Google being for local business. We have helped numerous businesses stand out in the local search listings, from companies on our doorstep in Worcester to as far afield as China. As a small business ourselves, we understand the importance of being visible online, it's tough out there and your marketing spend has to deliver results. We are committed to helping small businesses reach their audience and actually care that your business succeeds online. For that reason, our local SEO services are individually tailored to meet your business goals.
Local SEO packages from only £150 pm
With our small business local SEO packages starting at £150 per month, you can improve your exposure without breaking the bank. Why not take advantage of our free SEO consultation, to see how our local SEO services can help make your business more visible in the search rankings.
Get in touch for a free SEO consultation...
Leave your details and we will call you back.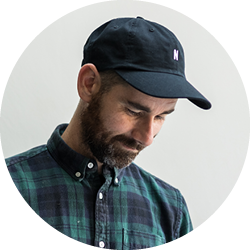 chris@wearehint.co.uk
44(0)7736 324 417