We're an independent brand, design & digital marketing studio based in Worcester
Engage, temp, excite. Make them sit up and take notice, get them excited, make them laugh, open their eyes a little bit wider, that telling smile, that turn of the head, that's the effect we're looking for.
We are a potent mix of designers, thinkers and doers. We make it happen. Our vision captivates and inspires and our passion delivers the goods. We work seamlessly across branding, web design, graphic design and digital marketing, actively developing and continuously evolving our craft, one eye on the vision, one on the detail, never not creating, always looking for better.
Brands approach Hint because they recognise the value of being design-led in the modern world. We cut through the noise and help our clients connect with their audience across all mediums. From our studio in Worcester, we work across multiple disciplines, all led by design, all equally strong.
Working with us...
Cutting Edge Creativity
Our ability to be creative with a campaign both in digital and in print sets us apart from other marketing agencies.
Agile Project Management
We live in a connected world which is constantly changing, we carefully monitor this ever-shifting landscape and move swiftly to keep you ahead of the game.
Holistic Approach
We have extensive experience in branding and traditional marketing communications, we like to tie this into our digital work to provide a holistic approach.
Finely Tuned SEO
Our tailor made SEO strategies are finely tuned to deliver results and drive growth for your business.
Your Goals are Our Goals
We build lasting relationships with our clients and have a reputation of being great to work with, we become your very own design and marketing department.
No Contracts
Unlike a lot of agencies, we don't tie you into a long contract, you are free to leave at any time, all we need is a months notice.
Let's work together...
Leave your details and we will call you back.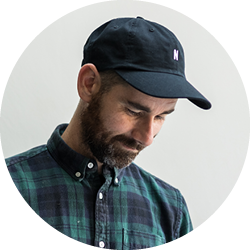 chris@wearehint.co.uk
44(0)7736 324 417