Social Media Marketing
---
Unlock the power of social media
Social media isn't just for kids, it represents a huge change in the way the world communicates, including the way customers engage with businesses online and the relationships they build.
The fact that Social signals are now a ranking factor in Google's algorithm means Social Marketing should be included as an integral part of your overall digital strategy. We keep our fingers on the pulse with how digital media is transforming marketing and communications and understand how to leverage the power of social to drive conversions and fuel business growth. Social Media Optimisation (SMO) is here to stay.
Build brand awareness and reach new customers with social media.
Social Media Strategy
Understand your existing social marketing efforts and leverage social media to enage your audience and reach your goals.
Social Media Advertising
Unlock the potential of social advertising to reach new customers across the social networks.
Social Media Management
Engage with your customers and build brand awareness across social platforms to drive sales and reach your business goals.
Social Media Training
Take control of your social media efforts with practical hands-on training.
Laser targeted social strategy and hands-on management
We like to build social campaigns that link closely with your wider digital marketing strategy and overall marketing communications plan. Working with you to define a targeted approach, including direction, style and tone of your posts to engage your customers at every level. We create bespoke content tailored to each social channel, including Facebook, Twitter, Linkedin and Instagram, these carefully crafted articles, promotions or competitions are designed to incentivise and engage your social media following and drive direct sales. To gauge the success of a campaign, we collect data and measure performance over time, enabling us to make informed data-driven decisions as the campaign goes on.
Get in touch for a free consultation...
Leave your details and we will call you back.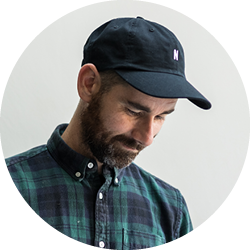 chris@wearehint.co.uk
44(0)7736 324 417