SEO Worcester
---
We are Worcester SEO specialists, our highly targeted search engine optimisation tactics help businesses stand out and get ahead of the competition in the organic search results.
Searching for SEO Worcester?
Hint is a Worcester SEO company with a proven track record for helping businesses increase their visibility in the local organic search listings.
Standing out online is difficult, with thousands of websites competing for the top spots in the SERPs (search engine results pages). To make sure your website stands out from the crowd, you need to invest in digital marketing. SEO is a fundamental part of any digital marketing strategy and in our increasingly connected world, it's never been more important if you want to get ahead online. Whether you are an established brand, small business or individual, your customers are searching for your services online. To avoid losing business to your competitors, you need to rank above them in the SERPs. For businesses in Worcester, our highly targeted local SEO tactics are designed to put your business in front of real customers, who are actively looking for the services you provide.
We're a Worcester SEO company that plays by the rules
Fierce online competition has resulted in many SEO's using black-hat tactics to deliver results. At Hint, we play by the rules and only run white-hat campaigns that adhere closely to Google's webmaster guidelines. We understand that SEO is often viewed a dark art, but we try to demystify this thinking, by being completely transparent about the work we do. Getting to the top of the local search listings isn't easy and good SEO takes time, but with a solid digital marketing strategy and commitment to good search engine optimisation, no other channel offers a better return on investment.
Worcester SEO services
SEO Consulting
We have a no-jargon approach to SEO consulting, our goal is to help you identify problems, develop targeted SEO strategies and reach your customers.
Local & Small Business SEO
Our local and small business SEO services can help you stand out and rank above your competitors in the local and organic search listings.
National SEO
Reach customers across the country with more keywords and better positioning in organic search listings.
Link Building
Build your online authority and drive traffic to your website with content marketing, digital PR and outreach.
SEO Audits
In-depth technical analysis of your website. We give your website a health check and find out if there is anything holding you back.
Competitor Analysis
Want to find out why your competition is ranking above you? Get an inside look at your competitors, from how they get their traffic, to their best-performing pages.
A creative Worcester SEO company
Our creative background stands us apart from other SEO companies and brings a truly holistic approach to any digital marketing campaign. So while techniques such as link building and content marketing remain important, our creative approach and eye for detail are where we make the difference.
Our approach to SEO
To rank highly in the search results we need to understand what is going on beneath the hood of your website, to do this, we run a full SEO audit, this highlights any potential issues that may be preventing you from ranking. Based on what we discover, we take care of the technical SEO and ensure that every page of your website is optimised, this gives us a solid foundation to work from.
Once the technical SEO is complete, we start to form our digital marketing strategy. To get a greater understanding of your market, we spy on your competitors, identifying opportunities and areas we can exploit. We dial in your target keywords and make sure that every page on your website matches your customers' search queries. With our digital strategy in place, we look to improve your ranking with great content, social media engagement, backlinking and outreach. Importantly, we make sure that everything we do follows Google's Webmaster Guidelines.
Local SEO for Worcester Businesses
If you want to outrank your competitors in the local search listings, local SEO needs to be at the forefront of your digital marketing strategy. An estimated 54% of Google searches are people looking for local services, so occupying one of the top spots for your target keywords can have a significant effect on your website traffic. We are a small business ourselves, so we understand how important it is to be visible in the search results, it's a highly competitive playing field and your marketing budget needs to deliver. By using good search engine optimisation, we position your business in front of real customers, who are actively searching for the services you provide, working with us is a partnership and we really do care that your business succeeds online.
Small business SEO packages starting at £150 pm
Starting at just £150 per month, our local SEO packages are perfect for Worcester businesses, who want to improve their visibility in the local search listings without breaking the bank. We also offer a free SEO consultation for businesses looking to take the next step.
Get a Free SEO consultation for your Worcester business.
Leave your details and we will call you back.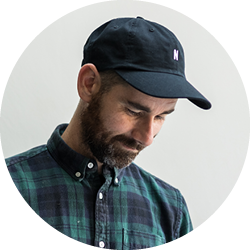 chris@wearehint.co.uk
44(0)7736 324 417