Graphic Design
---
Cutting edge graphic design to connect you with your audience.
We believe in the designer's craft and the power of a story well told.
We think that design matters and when done well it can change perceptions, transform organisations and connect brands emotionally to their customers. This is why design lies at the heart of everything we do.

When it comes to design, we believe that simple is best. Our work is grounded in simplicity with an emphasis on clarity and message. During our 20+ years in the creative industry, we have worked with clients of all sizes from a multitude of sectors, throughout that time we've delivered a broad range of projects and always relish a new challenge.
We do almost everything in-house but we also collaborate with some incredible photographers, illustrators, marketers and developers. Whatever the project, we'll make it happen. We love to work with brave clients who champion design and its ability to make a real difference in our connected world.
Our approach...
Big Ideas
Clever thinking and an ability to see the whole picture means our work is always ideas lead.
Bold Design
We beleive in the clarity of the message and like to keep it simple, no fluff, no clutter.
Attention to Detail
We apply our obsessive attention to detail to every project, regardless of size or budget.
Communication
We work with you, not for you. Working with us is like having your very own in-house design studio.
Let's create something amazing together...
Leave your details and we will call you back.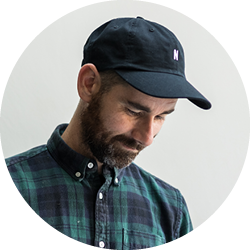 chris@wearehint.co.uk
44(0)7736 324 417