Content Marketing
---
We create the content that gets people talking.
You will have heard the phrase "content is king" and in the space of digital marketing, this couldn't be more accurate.
Content and SEO go hand in hand, working together to form the building blocks that fuel your digital marketing campaign. Without one, the efforts of the other would be severely diminished, for example, keyword research would be a pointless exercise without content to use with those keywords and creating content without knowing what your customers are looking for would have a serious effect on your traffic.
We determine what content you need to reach and engage your audience, then work with you to create a content strategy that ties directly to your business goals and seamlessly integrates with your SEO, PPC & Social campaigns.
We craft the content you need to connect with your customers, drive traffic and deliver conversions.
Content Audit
In-depth analysis of your website content to find out the steps needed to reach your goals.
Content Strategy
Develop a content strategy to reach new customers and enhance  your SEO and Social efforts.
Content Creation
Craft content to engage your audience, generate interest and drive conversions.
Content Promotion
Cost effective ways to reach out across social networks and engage your audience.
Great content can have a profound effect on your digital marketing campaign. It has the power to reach new customers, encourage sharing and attract editorial links that boost your authority and page rank.
Google uses the content on your website to understand what your company is about, well written content puts your site in front of the right people who are actually looking for your services. In short, great content turns browsers into buyers.
Search engines are no longer fooled by keyword stuffing and are tuned to deliver results that match the searcher intent. Your customers are searching for questions and you need to be providing the answers they are looking for. A great content strategy starts with research, we use industry leading tools to discover the high volume, low difficulty keywords your customers are searching for and craft highly targeted content that matches their search intent, to drive traffic and generate leads.
If your website content isn't working, talk to us.
Get in touch for a free consultation...
Leave your details and we will call you back.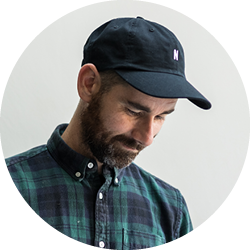 chris@wearehint.co.uk
44(0)7736 324 417